Quarterbacks.
Everyone fights over them, everyone ranks them, and with everyones' lists being so different, is there a definitive ranking of each starting quarterback?
Well, maybe.
That's why I'm here. I've watched all 32 of the projected starting quarterbacks heading into 2017 and ranked them in order from best to worst (or worst to best depending on your preference).
The 2017 edition of the Starting QB Power Rankings is NOT based on any raw statistics, QB wins, or clutch moments (SO DON'T ASK). That is not my style of analysis, so if you want that, you're gonna have to look somewhere else.
Quarterbacks ARE ranked on this list by:
-How well they handle pressure
-How well they control the velocity of their passes
-How poised they are when moving around
-How accurate they are
-How consistent they are when making reads
-How consistent they are at some or all of the aforementioned traits
-Most importantly, how good their tape is.
So you've probably been looking forward to this for a while, or maybe you haven't. Either way, good to have you here. Let's get this started. This first page will look at quarterbacks ranked 32nd to 21st. Part 2 will look at QBs ranked from 20th to 11th. Finally, Part 3 will look at the top 10.
And of course, there will be plenty of GIFs of visual evidence.
32. DeShaun Watson: Houston Texans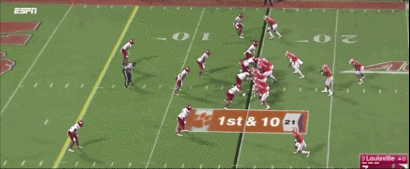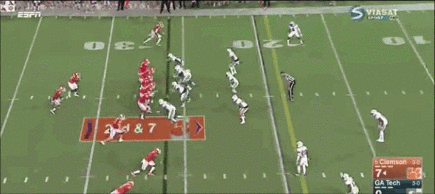 DeShaun Watson's ranking at the bottom is not indicative of who I think he is, but rather it's based on his status. I don't really believe in ranking rookie QBs until after they've played enough games in the NFL.
I will offer what I think of the new Texans QB though.
Watson has some stretches of NFL worthy play and offers flashes of clean footwork, but his accuracy in college was erratic and he jumped out of clean pockets when anticipating pressure on numerous occasions.
Texans coach Bill O'Brien has stated numerous times that Tom Savage would remain the starting QB heading into the upcoming season. Savage is a less expensive Brock Osweiler, which would be a mistake for Houston to make. At the very least, Watson is more promising than Savage, and I'd start him for the season if I were Houston.
Pros
-Clean footwork
-Can make good stretches of play occur.
Cons
-Erratic accuracy
-Indecisive pocket movement
-Hesitation under pressure
31. Blake Bortles: Jacksonville Jaguars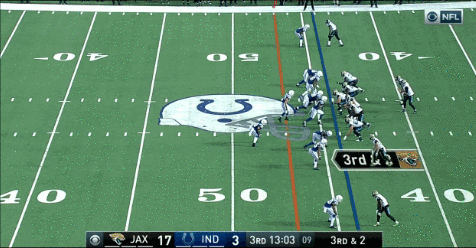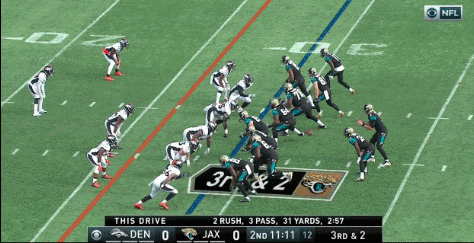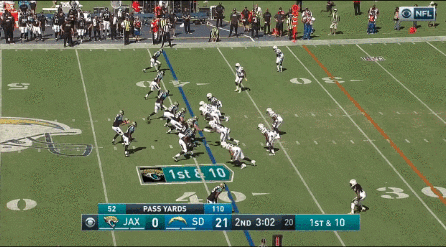 It's 2017 and everyone thinks Blake Bortles sucks. Except the Jaguars.
Before the 2016 season, the Jaguars were predicted to make the leap as a playoff contender after going on a free agency frenzy. Much of this was due to Bortles' perception: In 2015 he had over 4,000 yards and 35 touchdowns, but a large chunk of this was due to garbage time statistics where the Jaguars were already unable to comeback and win the game.
Bortles was bad in 2015, but offered some stretches of decent play. In 2016, his mechanics and play managed to get even worse. This was looking less like a professional quarterback and more like a high school quarterback imitating a professional quarterback.
Bortles was already bad enough with sloppy footwork, bad accuracy, and slow reads, but his massive throwing motion has been the official nail in the coffin. The motion pretty much kills every play because of how long it takes to get rid of the ball, thus making it impossible for the Jaguars to run any play on the field without a defender getting in the way.
His 2016 season was a whole new level of atrocious, though even then a few are chalking it up to injuries. I do not put stock into that. Bortles couldn't throw with precision or read a defense healthy to begin with, and this is pretty much who he is now.
Pros
-Makes any other starting QB look better by comparison
Cons
-Long, unpleasant throwing motion
-Can't read defenses
-Accuracy is awful
-Pocket movement doesn't exist
-Mechanics are sloppy
-Process doesn't exist
-Is Blake Bortles
30. Jared Goff: Los Angeles Rams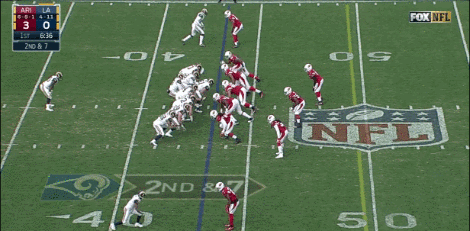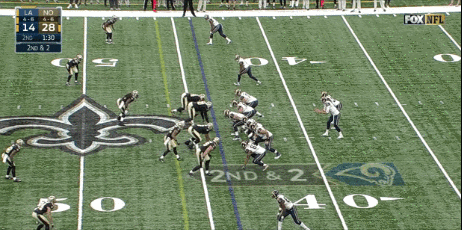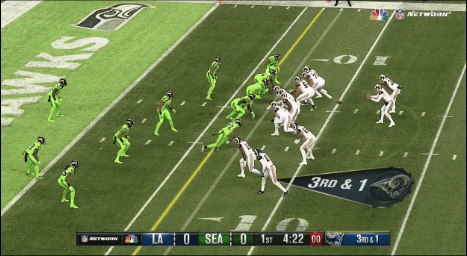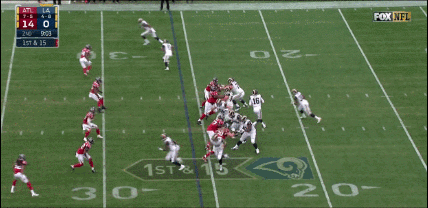 Jared Goff being selected with the #1 pick in the 2016 draft has been subjected to controversy. Mainly because he's not good at all.
Frankly, from watching his tape, I'm not sure how Goff was anywhere close to resembling a first round pick. He plays with a complete lack of composure, never settling his feet while constantly making off balanced throws, and checks down to covered receivers even if they're nowhere near the first down marker.
Looking back, this looks like the tape of an undrafted QB. If Goff has any hope, it's that the coaching should improve and he has a couple of new pieces added. Otherwise, the Rams have a massive hole to fill at QB.
Pros
-Is young
Cons
-No accuracy
-Terrible footwork that never settles
-Limited field vision
-Extremely hesitant
-Zero composure
-Should not have been close to being a #1 overall pick.
29. Josh McCown: New York Jets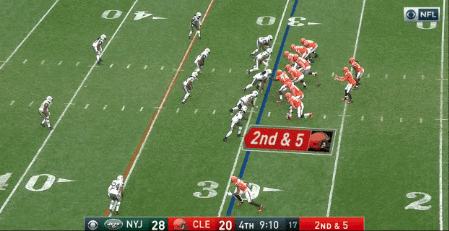 Josh McCown keeps getting starting jobs despite being Josh McCown. He disguises himself as a great mentor because that's basically all he is.
The truth is, any QB can be a mentor to a younger player. For some reason, people highlight this and ignore that McCown can't throw or read coverages at all. For the last 2 years in Cleveland, Josh McCown was in QB friendly offenses that managed to give him easy reads and decisions with quality pass protection, and even then his play was abysmal.
I suppose McCown has some purpose for the Jets because he's secured the #1 pick for the Buccaneers and Browns when he played with both of those teams. As a quarterback, though, he's one of the last options you'd want.
Pros
-Great con artist
Cons
-Everything
28. Brian Hoyer: San Francisco 49ers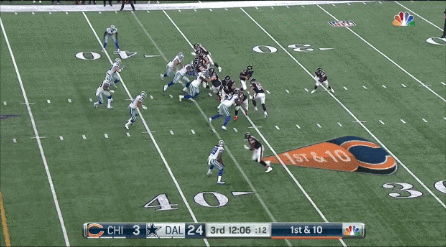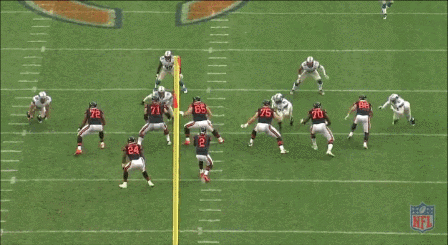 It's clear that the 49ers are in phase 1 of rebuilding, much like the Browns were a year ago. Also like the Browns, team has done well to prepare for the future even if the present looks bleak.
Brian Hoyer will be the starting quarterback for the 49ers in 2017. As a backup, he actually isn't that bad. When given a strong system and easy situations, he can play efficiently, which is something Josh McCown can't even do. In Chicago, his 6 TD and 0 INT were the result of playing well in a scheme that asked very little of him.
As a starter, Hoyer is atrocious. His accuracy is extremely lacking and he makes decisions without any clear thought. This was clear when he played in Cleveland and Houston, but in Chicago the offense was extremely watered down in the absence of Jay Cutler, allowing him to put up respectable numbers.
Hoyer is familiar with Kyle Shanahan's offense from the time spent with the Browns. Shanahan will provide Hoyer a QB friendly environment even with very little offensive talent around him. The question is will Hoyer be able to use that to his advantage? When it comes to winning games, I doubt it, but he might be able to rack up a high draft for San Francisco.
Pros
-He has pros?
Cons
-Brian Hoyer
27. Joe Flacco: Baltimore Ravens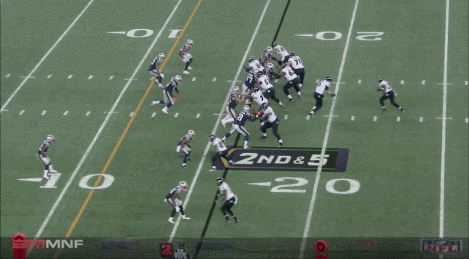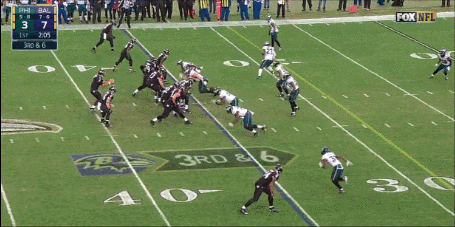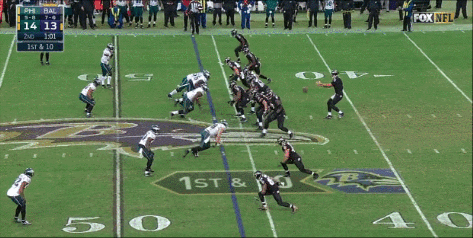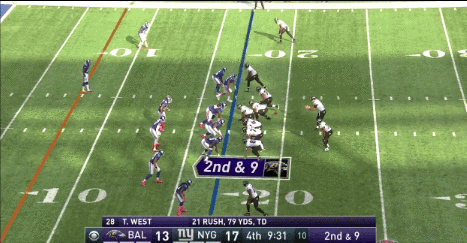 I would say that Joe Flacco devolved from a Super Bowl MVP to someone resembling a rookie drafted in the 4th round, but Dak Prescott actually had a quality debut. What's Flacco's excuse?
Flacco's traits have all regressed since he got paid. His footwork has zero discipline, his play under pressure is reliant on his receivers to make plays due his accuracy being straight 50/50 (even without defenders in the way). He is incapable of reading defenses, but how about that arm?
This is a QB that is sometimes called average when he isn't deserving of that label. He's one of the worst starting quarterbacks in the league, and his lack of care for his mechanics or accuracy have plagued the Ravens offense.
Pros
-Arm strength
Cons
-Mechanics are gone
-Precision is gone
-Footwork is cardboard cutout
-Highly depends on lucky outcomes due to floaty passes and 50/50 shots
-Not elite
26. Carson Wentz: Philadelphia Eagles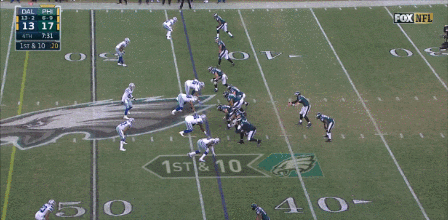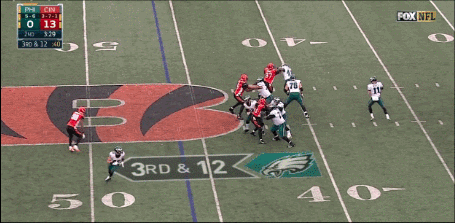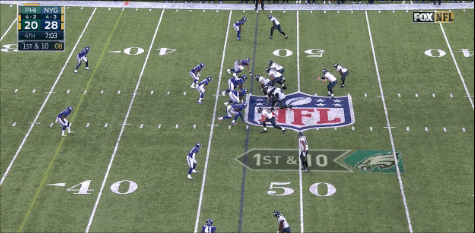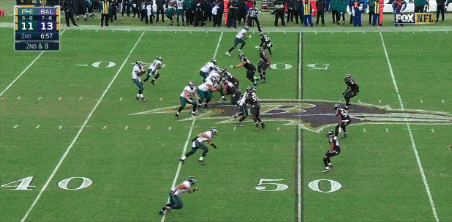 Eagles fans generally believe Carson Wentz is a franchise quarterback and were impressed by his rookie season. I wasn't.
I'm not one to deny that Wentz can become a good quarterback, but in his rookie season he was just bad. In his first 3 games he played very well, but benefitted from playing against poor defenses. Since then, his play dropped severely, showcasing a giant amount of flaws.
Alarming traits include poor short accuracy, being too high on his throws, a hitch in his throwing motion, staring down receivers and not anticipating route openings, and playing scared under pressure.
People who are pro Wentz will bring up the play of his receivers, but just as big if not bigger was that he forced his receivers into bringing in bad passes throughout 2016. He also plays in a QB friendly offense provided by head coach Doug Pederson, who emphasizes short passes and receivers schemed open.
Bottomline, Wentz has a lot to work on if he wants to have a long career in Philly.
Pros
-Mobile
-Pocket movement got slightly better as rookie season progressed
Cons
-Extremely hesitant under the slightest bit of pressure
-Hitch in throwing motion
-Deadly inaccurate on short and long throws
-Sloppy footwork
-Stares down receivers way too much
25. Kirk Cousins: Washington Redskins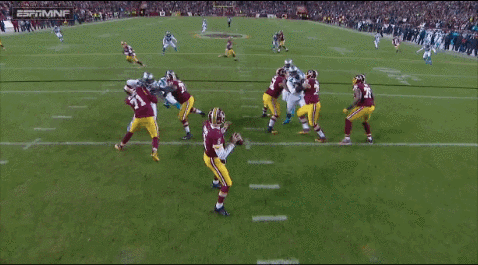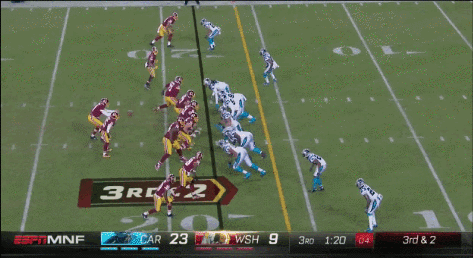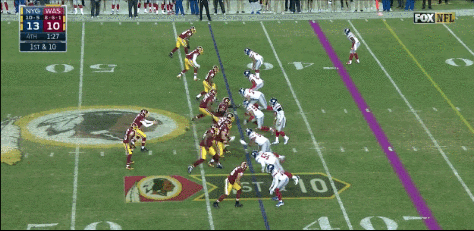 Kirk Cousins' massive numbers mask a bunch of flaws that have hindered the Redskins' offense.
First and foremost, his accuracy is terrible. It constantly needs to get fixed by receivers making adjustments on the ball. Second, his vision and processing are both limited and late, so he doesn't see a route opening until it actually happens, making it easy for defenses to make a play on the ball. Third, his arm talent is minimal, so his passes consistently float downfield.
At the very least, Cousins became semi competent in 2016, but he's still holding back the Redskins offense.
Pros
-Decent downfield passing
-Provides some competence on occasion
Cons
-Limited vision
-Poor play under pressure
-Late process
-Accuracy needs to be bailed out by receivers
-Needs reads to be easy and instant
24. Trevor Siemian: Denver Broncos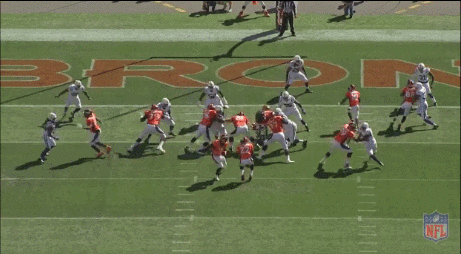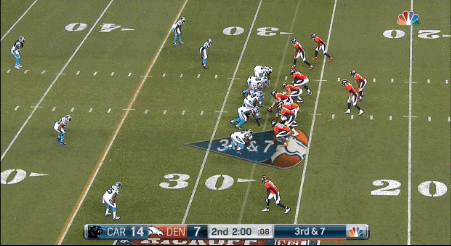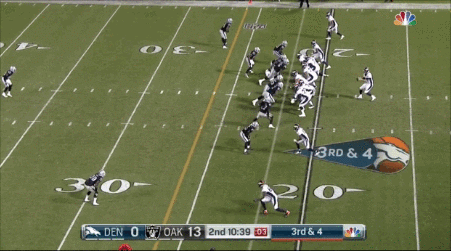 Trevor Siemian is an enigma. He's not a good quarterback by any means but is fascinating nonetheless. As a 7th round pick, it's cool to see him get the most out of a limited skill set by trying to maximize every play.
Siemian does a lot of things poorly, but his work buying time sort of makes up for it. He's basically a backup QB playing a starting quarterback. He's a bit of a guilty pleasure at times, and isn't the worst QB on this list.
Pros
-Does damage on broken plays
-Maximizes every play to the best of his ability
Cons
-Very limited skill set that depends on good surrounding cast to mask it.
-Small arm
-Late passing
23. Cody Kessler: Cleveland Browns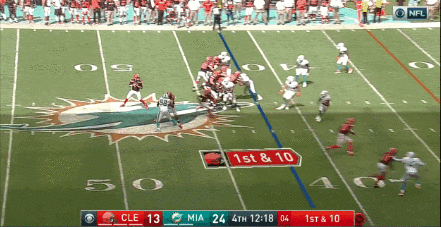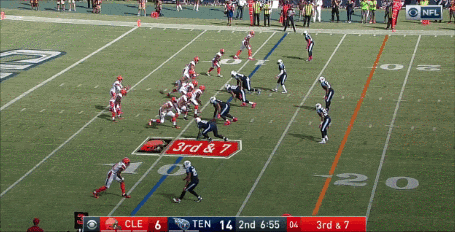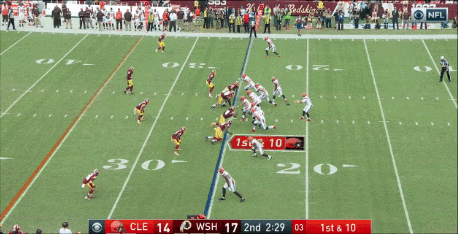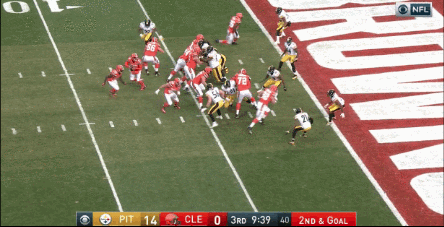 The Cleveland Browns were the worst team by record in the NFL last year, and a large part of that had to do with the QB position (as usual).
With that said, Cody Kessler has been somewhat of a step up from what the Browns have had at the position. He's capable of good stretches of pocket movement and like Trevor Siemian, can maximize the most out a limited skill set.
The problem lies in Kessler's inconsistent processing and lack of arm strength. The former was responsible for half his sacks despite what many Browns fans will tell you, and the latter helped disrupt many passing plays.
As far as backups go, Kessler is a good one. As a starter, he's below average, with plenty of room to improve.
Pros
-Fits Hue Jackson's scheme
-Flashes great pocket movement
-Maximizes skill set
Cons
-Weak arm
-Limited vision prevents him from offering subtle movement to escape defenders
-Takes too many bad sacks
22. Alex Smith: Kansas City Chiefs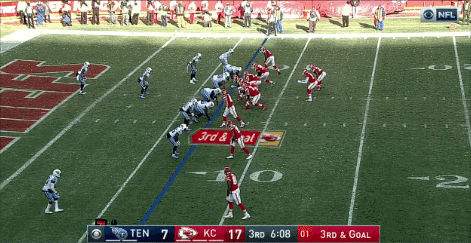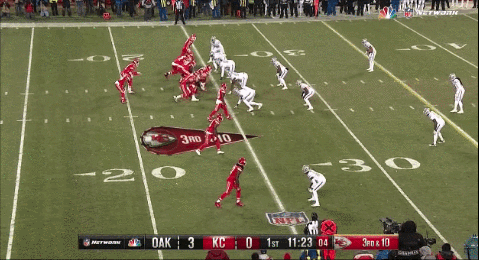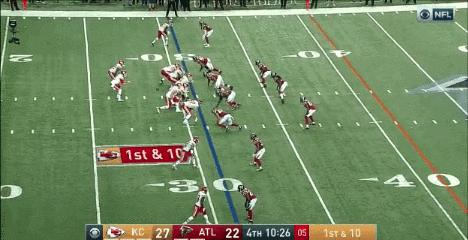 With the decision to trade up and draft Patrick Mahomes out of Texas Tech, the Chiefs have told Alex Smith that 2017 will be his last year.
Alex Smith may not be the worst quarterback in the league, but he's the most frustrating to watch. His achilles heal is his hesitation. This results in him constantly ignoring open receivers, checking the ball down to covered receivers short of the first down marker, and throwing without any precision.
When he isn't hesitant, Smith provides flashes of good play. He is a decent downfield passer, and his mobility also makes him a running threat.
Still, Smith's flaws have made him a bad QB, one whose hesitation masks what would be good QB play.
Pros
-When aggressive, flashes good play
-Running threat
Cons
-Extreme hesitance prevents him from seeing open receivers
-Checks down entirely too much
21. Andy Dalton: Cincinnati Bengals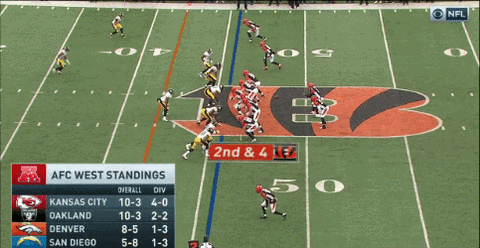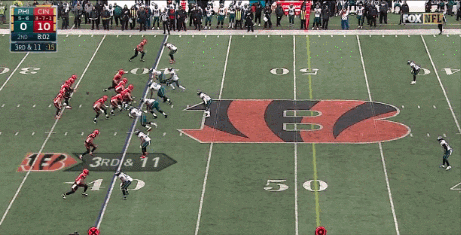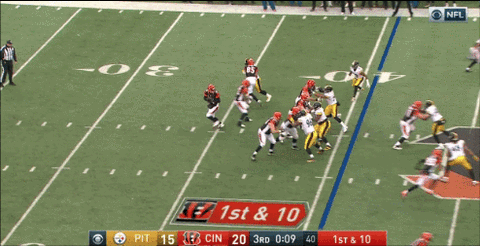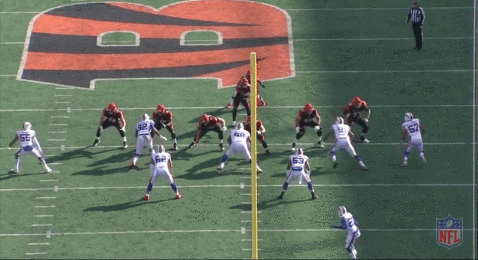 Andy Dalton is incredible. He's had plenty of weapons and strong supporting casts in his first 6 seasons, yet his flaws still manage to hold the offense back.
Dalton's greatest sin is his accuracy, which like Cousins has to get bailed out by great receiving play. With Mohamad Sanu and Marvin Jones gone in 2016, Dalton exposed his true colors, instead offering up and down roller coaster play combined with bad play under pressure, late reads, less poise, and overall bad play in general.
Dalton is certainly capable of great throws, but those seem few and far in between when looking at how inaccurate he is. He may have a better cast in 2017, but by now most of us know who he is and what he needs to look good.
Pros
-Good arm strength
-Offers surprisingly good play on occasion
Cons
-Horrible accuracy
-Poor play under pressure
–