20. Mike Glennon: Chicago Bears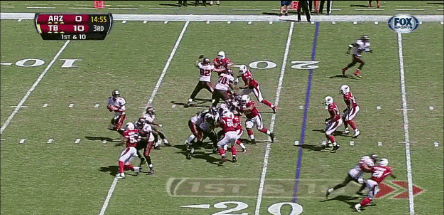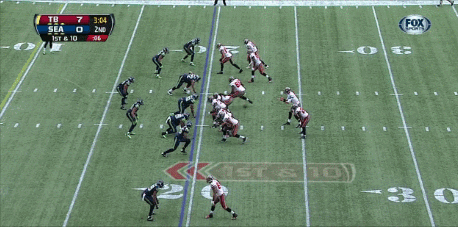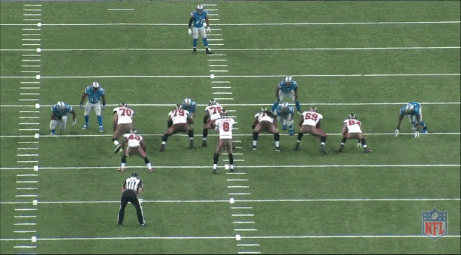 Mike Glennon's contract in Chicago has been persecuted by the NFL community, largely because he hasn't started a game in 3 years. It's made even more confusing with the Bears trading up to draft Mitch Trubisky from North Carolina.
While Glennon isn't the most attractive name, his tape in Tampa Bay was actually pretty decent. It's no masterpiece, but there are a few impressive plays here and there, and there really isn't anything that signals a red flag. He has good footwork, solid accuracy, and has decent mobility. He's just never been given a fair shot, being overlooked by Lovie Smith in 2014 and playing second fiddle to Jameis Winston in his last 2 years in Tampa Bay.
Outside of being gone too long, Glennon's only real issue is that he doesn't do anything spectacular. He basically does everything solid, which makes him greater than the sum of his parts. If he can pick up where he left off, you'll see him a lot higher on the list. For what it's worth, I think the Bears got a decent QB if he proves to shake off the rust.
Pros
-Solid at pretty much everything, including footwork, accuracy, arm strength, and buying time
Cons
-Out of the starting role for a while, which means it could take a while for him to shake off the rust.
19. Jameis Winston: Tampa Bay Buccaneers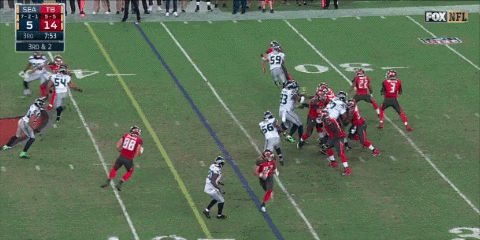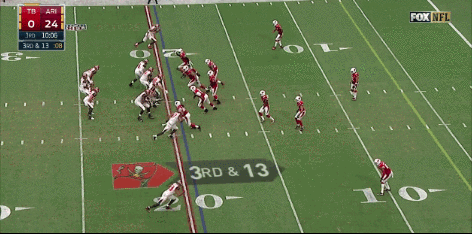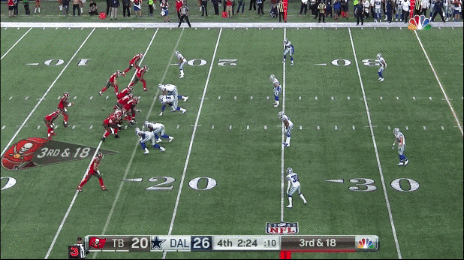 Jameis Winston's ranking at #19 is interesting since he doesn't have a laundry list of flaws. In fact, he does a lot of things right. His pocket movement is great, he's patient when rolling out of the pocket, and his footwork is good.
The one issue holding him back from being a top 10 QB is a severe one; his accuracy. Despite playing with 6 ft 5 freak Mike Evans, Winston's accuracy has been atrocious, often not being in the same area code as his receivers. Perhaps it's the throwing motion being a bit too long, but this is a case where having one flaw makes or breaks a QB. He had the 3rd worst accuracy on throws of 20+ in 2016.
Winston's strengths certainly don't make him a terrible QB, but if he ever improved his accuracy, he'd be an elite starter.
Pros
-Great pocket movement
-Patient
-Good footwork
-Strong arm
Cons
-Horrible accuracy
18. Matthew Stafford: Detroit Lions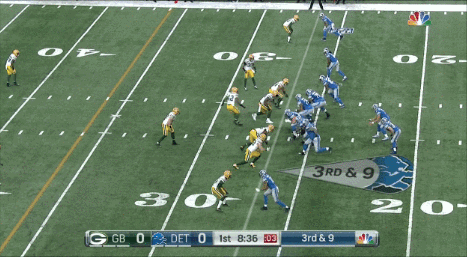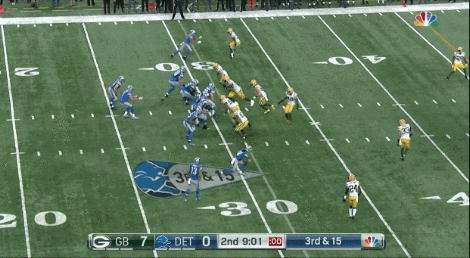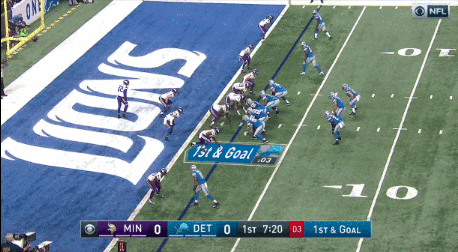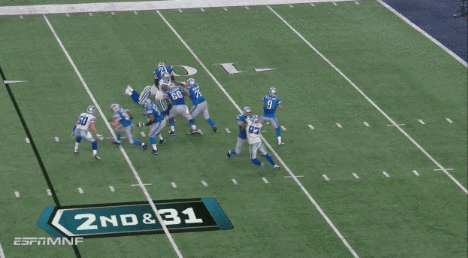 Matthew Stafford presents both the best and worst you'll see from a quarterback. He'll make the most mindblowing throw you'll ever see and follow it up with a mindblowingly stupid decision.
His ranking on this list is fitting as a result. In Jim Bob Cooter's offense, Stafford has played more efficiently, but his accuracy issues, inconsistent decision making, and YOLO passing still shine through even in a stripped down offense.
However, Stafford is also worth keeping because of what he does right. His arm talent and mobility are otherworldly, and he offers brilliant pocket movement at times. Fascinating and frustrating, infuriating and awe inspiring, Stafford is fun to watch for both the right and wrong reasons.
Pros
-Amazing arm talent
-Terrific mobility
-Capable of excellent play
Cons
-Bad short accuracy
-Frustrating decision maker
-Sidearms it too much
17. Tyrod Taylor: Buffalo Bills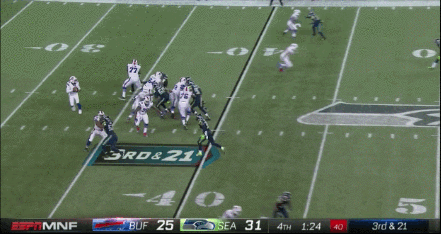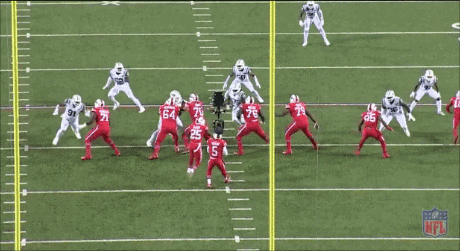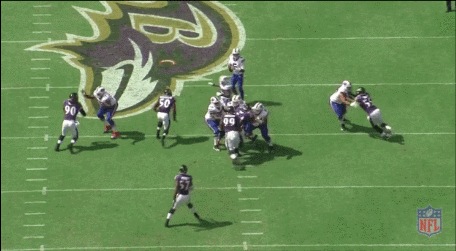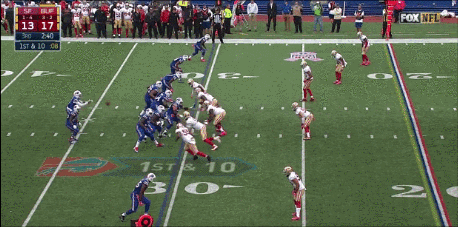 It's rare for a backup quarterback to become a decent starter in the NFL, let alone for another team, but such is the case for former Ravens QB Tyrod Taylor.
Tyrod's success has not been based on making plays in the pocket, though he is adept to throwing dimes downfield. While not bad, his pocket play is lacking compared to some of his peers.
But what Tyrod lacks in decisiveness and subtlety in the pocket, he easily makes up for when on the run. Outside the pocket, Tyrod is a top 5 QB. He gets into a zen-like trance and picks apart the open receiver while dodging defenders like he was in The Matrix.
It's here where Tyrod provides his greatest value. He deserves to be Buffalo's franchise quarterback, despite what they may think.
Pros
-Outstanding mobility
-Amazing play when buying time
-Run threat
-Strong arm with a few dimes downfield
Cons
-Lacking pocket play
-Indecisive decision making inside the pocket
16. Derek Carr: Oakland Raiders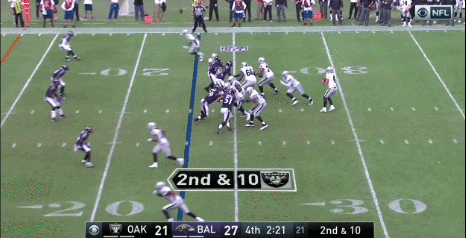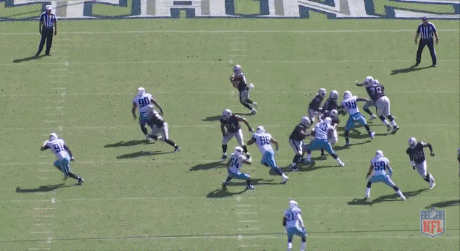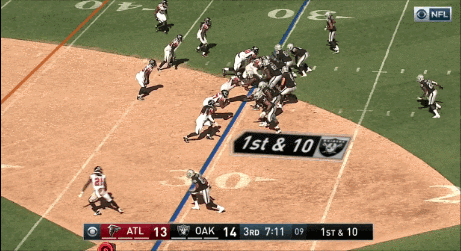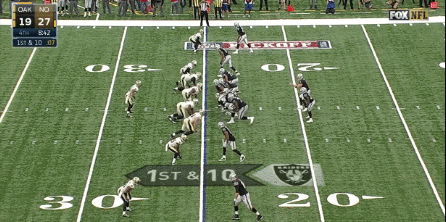 The Raiders have finally found a franchise quarterback.
Derek Carr has been blessed to have the exact opposite supporting casts as his brother David. With a top 3 receiving group and OL, Carr has used these gifts to help develop his play, and he's become an above average starter in the process.
While I think Carr is a good quarterback, I don't think he's great. His footwork collapses under pressure, and he forces the ball out of his hands a lot, even with clean protection. His downfield accuracy is terrific, but his short accuracy needs work.
All things considered, while Carr is flawed, he's also a QB that Oakland can trust for the long haul. His reads have progressively gotten better over the course of his career, he's a much improved playmaker, his patience has grown, his motion is extremely quick, and his arm velocity is stellar.
Pros
-Great arm velocity
-Smooth throwing motion
-Enhanced playmaking ability
-Improved read progressions
-Efficient downfield
Cons
-Sloppy footwork under pressure
-Short accuracy is poor
-Forces check downs even with clean protection
15. Matt Ryan: Atlanta Falcons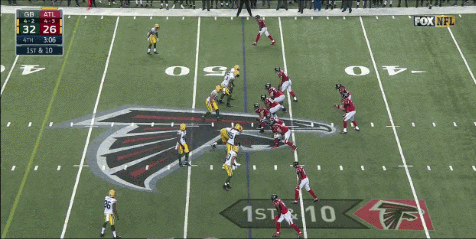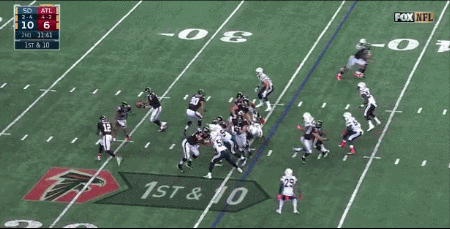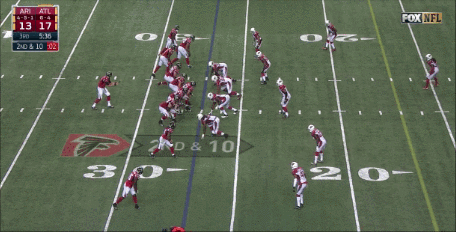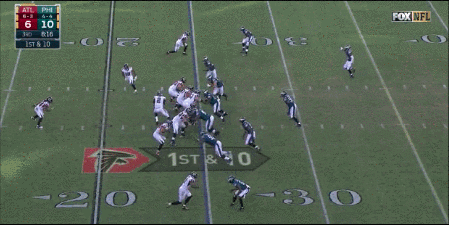 The reigning MVP, Matt Ryan is coming off a career year statistically. I've always thought he was a really good QB, so why is he low on the list?
I have my concerns. Being without Kyle Shanahan is one of them. Shanahan helped Ryan out by scheming receivers open and pinpointing where to throw the ball is something Ryan may miss out on in 2017.
Normally this really wouldn't be a problem, but Ryan's arm strength is a major issue. Several of his passes floated in 2016, in some cases preventing touchdowns. In addition, he was very fortunate not to commit more turnovers than he did, as defenders dropped crucial interceptions.
In terms of general accuracy and mobility, though, Ryan does well in these areas. His pocket movement is also excellent, and he at the very least cut down on the bad decisions in 2016.
Ryan offers reasons to be excited and be concerned in 2016, so we'll have to wait and see what the future holds for Atlanta's QB.
Pros
-Outstanding pocket movement
-Good mobility
-Strong accuracy
Cons
-Arm strength looks like it's weakening
-Decision making more random than earlier in his career
14. Dak Prescott: Dallas Cowboys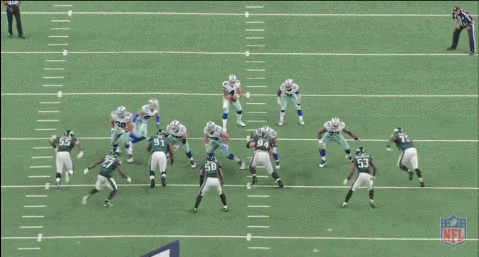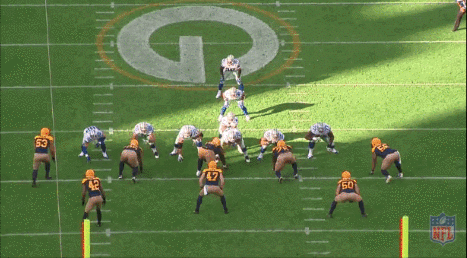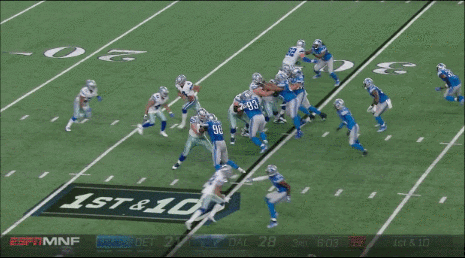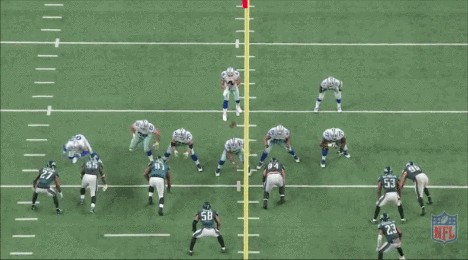 Dak Prescott's rookie season was a pleasant surprise. A fourth round pick expected to backup Tony Romo, Prescott's career changed once Romo went down in a preseason matchup.
Even with expectations for the Cowboys changed, Prescott provided quality play and led Dallas to a 13-3 record. Much praise is given to his offensive line, but Dak was one of the best quarterbacks before the snap, and was pretty good after it.
For a QB of his status, Prescott's accuracy, processing, and ability against pressure are all above average. If he has one flaw, it's that his timing can be erratic, but that can be improved with more years.
I'm not one of those that thinks Prescott will regress in 2016. I think he'll be about the same, and a quality quarterback for years to come.
Pros
-Excellent pre snap ability, changing matchups and watching out for the blitz
-Strong play against pressure
-Good arm talent
Cons
-Processing can be a bit late
13. Eli Manning: New York Giants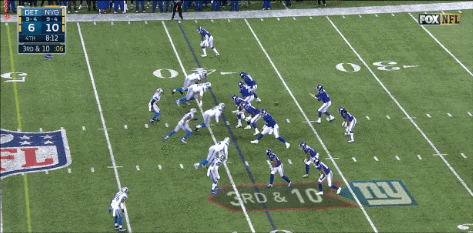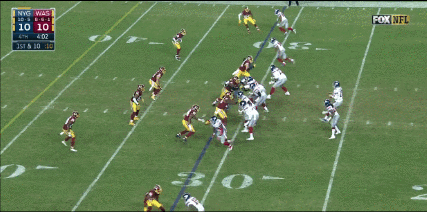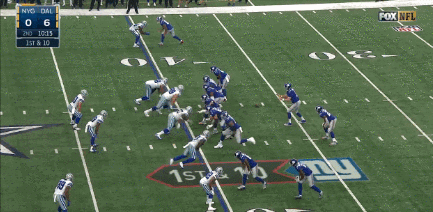 Eli Manning has always had a reputation for being a mediocre quarterback, one that I argue against. In 2016, he was closer to that reality than ever before. Part of this has to do with an aging arm, which was especially apparent in week 16 against the Eagles, and erratic accuracy.
Still, I expect Eli to play with quality in 2017 thanks to an improved receiving group and Ben McAdoo's offensive scheme. Even behind one of the worst offensive lines in the league, his pocket movement and ability to play under pressure were league standard, hence his ranking on the list.
Eli is a very good quarterback even at his old age, and should play strong in 2017 as the Giants hope to contend for another Super Bowl.
Pros
-Terrific pocket movement
-Expert against pressure
-Can thread the needle on passes
-Efficient in McAdoo's scheme
Cons
-Declining arm strength
-Erratic accuracy
12. Carson Palmer: Arizona Cardinals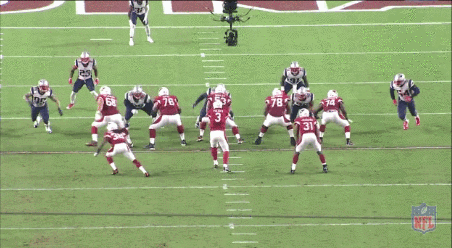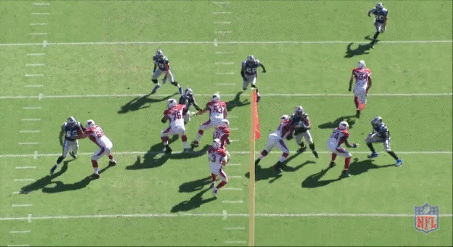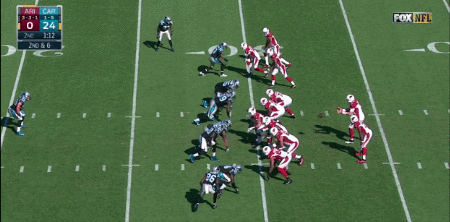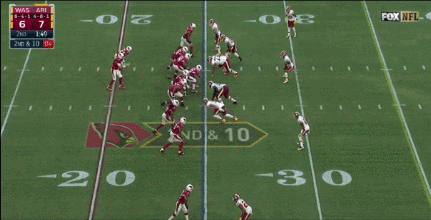 Many pundits and fans blamed the Cardinals' surprising regression in 2016 on Carson Palmer and called for the team to draft or sign a quarterback, a claim that couldn't be any more backwards. The fact of the matter is Arizona's offensive line and receivers both played poorly, suffocating Palmer to the point where games were out of reach.
No one will argue that Palmer was as good as he was in 2015. His arm strength showed its age early on in the season, but got better as the season went on. Regardless, he was really good last year, playing outstanding under pressure and showing the same accuracy in tight windows and aggressive play we've come to expect from #3.
Palmer's mobility is above average, but he really stands out on subtle pocket movement, protecting the ball and stepping up quickly in the pocket to get rid of it. This will make him valuable for the Cardinals for at least one more year, depending on how strong his arm will be.
As it stands, Palmer is a smart QB and an expert under pressure, which makes him a big commodity for the Cardinals' offense in 2017.
Pros
-One of the best QBs under pressure
-Subtle pocket movement
-Quick processing
-Accurate in tight windows
Cons
-Arm strength showing its age
11. Sam Bradford: Minnesota Vikings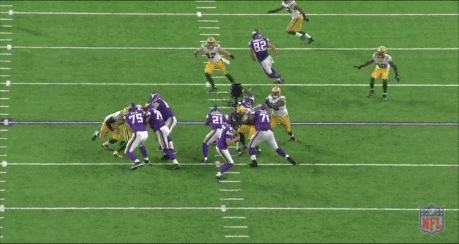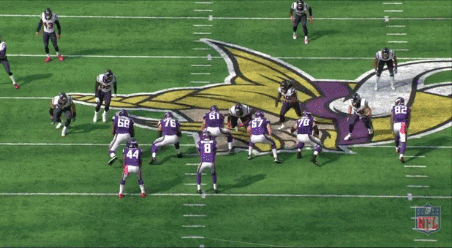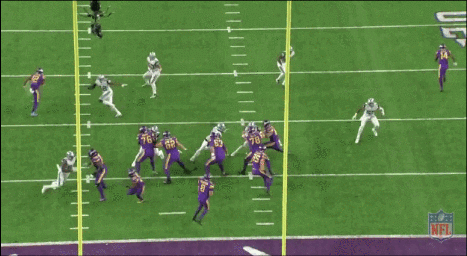 Sam Bradford's reputation is not the one he deserves. Coming into his 2nd year in Minnesota, he's been scrutinized for failing to make the playoffs and playing conservative football. Behind the worst offensive line in the league, it's no surprise why he would play this way, as they give him very little time to throw receivers open or for routes to finish.
However, Bradford's play is actually high in quality. Despite being a traditional pocket passer, Bradford's play under pressure and general accuracy are both excellent. He excels downfield and throw in tight windows on a consistent basis. His lack of injuries in 2016 was a pleasant surprise, and he was a worthy replacement for Teddy Bridgewater.
Vikings fans will spend all offseason debating between Teddy and Bradford, but either way, they have a really good, underappreciated QB stepping onto the field.
Pros
-Excellent accuracy
-Great arm velocity
-Superb play under pressure
Cons
-Not very mobile