10. Ryan Tannehill: Miami Dolphins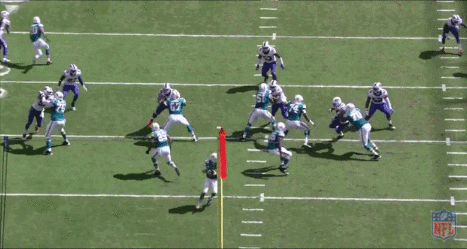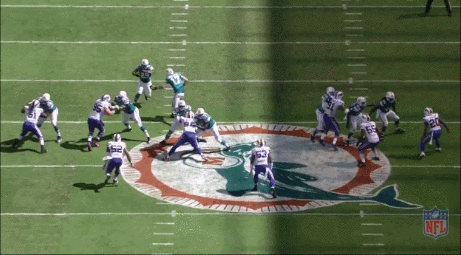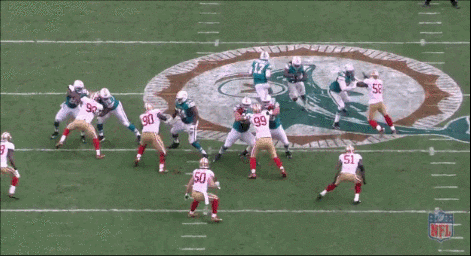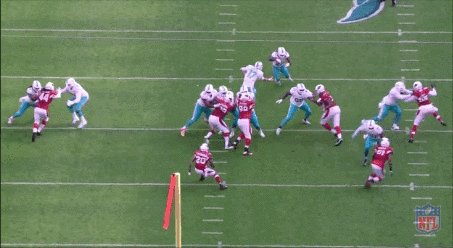 Like Sam Bradford, Ryan Tannehill's reputation is unearned. Perceived as an average quarterback, his skill set is diverse and he played a big role in guiding the Dolphins to the playoffs.
Tannehill is best known for his rollout ability, but he also excels in moving around the pocket and has greatly improved his deep passing and overall accuracy. While he isn't quite as good as Andrew Luck or Russell Wilson, his progression to this point has nevertheless been impressive, and his play under pressure is stellar.
The one concern going forward would be his health I guess, but there really isn't any knock I can give against Tannehill. I think he's a top 10 QB up to this point because of how efficient he is across all scales of the field. One of the more underrated and unrecognized passers in the league.
Pros
-Great rolling out
-Strong under pressure
-Composed pocket movement
-Improved accuracy downfield
-Very mobile
Cons
-Health?
9. Ben Roethlisberger: Pittsburgh Steelers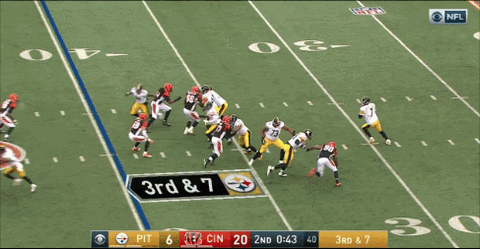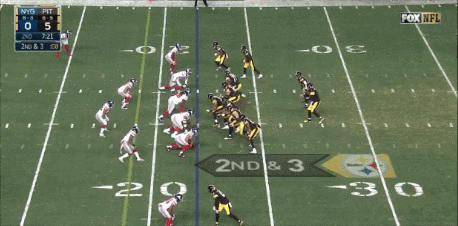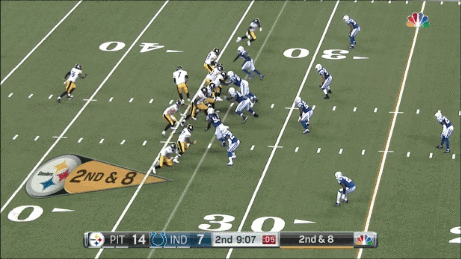 Ranked as the 2nd best QB heading into 2016, Ben Roethlisberger's play went out of control after suffering a knee injury against Miami in the regular season.
Steelers fans have been concerned about the future if Ben were to suffer another injury, but a healthy Big Ben should put those worries at ease. He is still capable of leading the best downfield passing offense in the league, and his mobility and movement are vintage Ben.
Pittsburgh's aggressive approach has been refreshing in comparison to the rest of the league's more cautious, conservative playcalling. A healthy Roethlisberger will continue that trend in 2017. Or so we hope. The future Hall of Famer has a few great years left in him, so here's to the Steelers using it wisely.
Pros
-League standard pocket movement
-Pioneer of buying time in the pocket
-Strong arm
-Terrific deep accuracy
-Patient in the pocket
Cons
-Play and decision making become atrocious when injured
8. Marcus Mariota: Tennessee Titans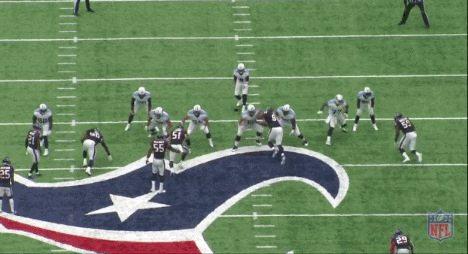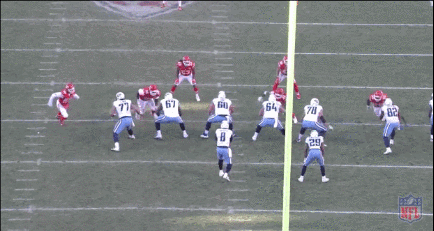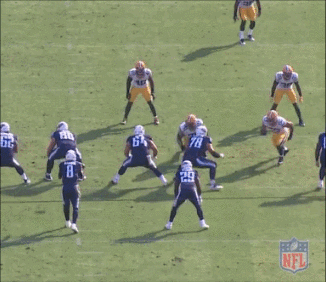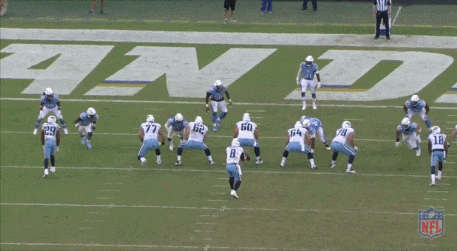 Marcus Mariota has become a superstar after 2 seasons. He was already really good after his rookie season, but in his sophomore year he added the ability to manipulate defenders with his eyes and became a near unstoppable threat.
Mariota's early struggles in 2016 were due to his skill set being misused. Mike Mularkey envisioned Mariota as more of a running QB in his "exotic smashmouth" offense. Over time, Mularkey eventually realized that more pocket plays needed to be called, allowing Mariota to be more comfortable and transcend his skill set.
The one flaw Mariota has is his downfield accuracy. His gaudy numbers in that area were due to volume instead of actual efficiency. Nevertheless, he excels intermediate, and his reads are among the quickest I've ever seen in my years of evaluating football.
Marcus Mariota is a special talent, one that has evolved into one of the best quarterbacks in the league. He may be stereotyped as a running QB, but he is practically immortal as a pocket passer.
Pros
-Amazing ability to thread the needle
-Excellent use of manipulating defenders with his eyes to create open lanes
-Quick throwing motion
-Fast reads
-Deadly accurate
Cons
-Deep accuracy
7. Philip Rivers: Los Angeles Chargers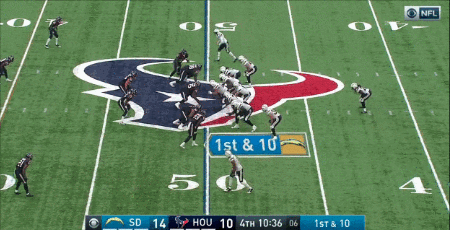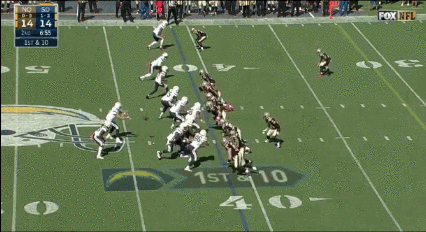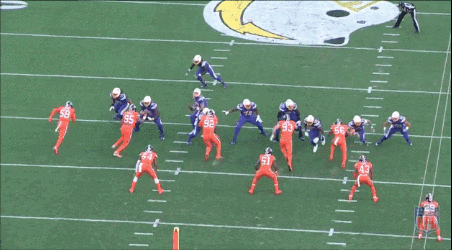 Philip Rivers is everything you want in a quarterback when it comes to fundamentals. His pre snap ability, read progressions, mechanics, accuracy, and pocket control are all first class and have shaped him as one of our generation's best quarterbacks.
In 2016 his deep passing declined, but his awareness and intelligence did not. Surrounded by injured players and a poor offensive line, the Chargers have struggled to try and make the playoffs despite being filled with talent.
None of that should be applied to Rivers. At full health and with a strong receiving cast, he should continue to make the Chargers competitive in a new home. For my money, he's a Hall of Fame QB.
Pros
-Outstanding pre snap work
-Quick mechanics
-Dead on accuracy
-Expert movement
Cons
-Declining arm
6. Russell Wilson: Seattle Seahawks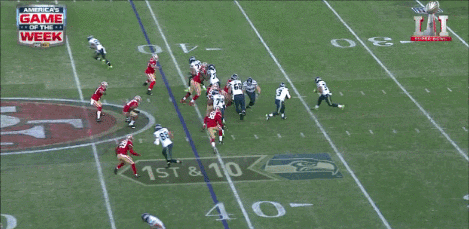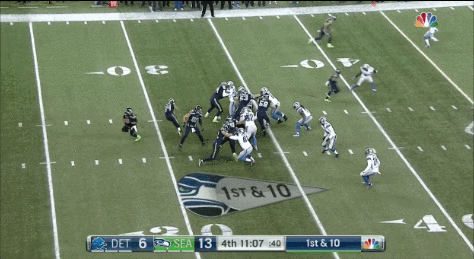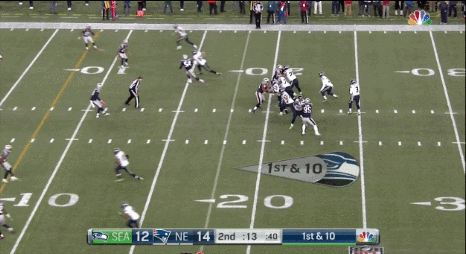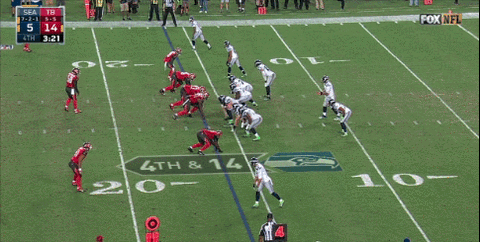 Russell Wilson is one of the most gifted athletes in the NFL. Armed with the best mobility money can buy, incredible downfield accuracy, and a rocket quick release, Wilson's progression has made Seattle one of the most dangerous offenses in the league.
In 2016, his health held the team back, similar to Andrew Luck in 2015. In these cases, his accuracy depleted and it was clear he didn't look comfortable playing. Even still, there was still plenty of vintage Wilson moments spread throughout the season.
One flaw that keeps Wilson out of the top 5 is his consistency regarding pressure. Many times, he'll deck out of a clean pocket anticipating pressure and miss open receivers. In this case, however, his mobility, overall movement, and accuracy easily make up for these flaws and make him one of the league's premiere passers.
Pros
-The deadliest mobility in the league
-Very accurate, especially downfield
-Vital to the run game
-Extremely quick release
Cons
-Inconsistent regarding pressure
5. Drew Brees: New Orleans Saints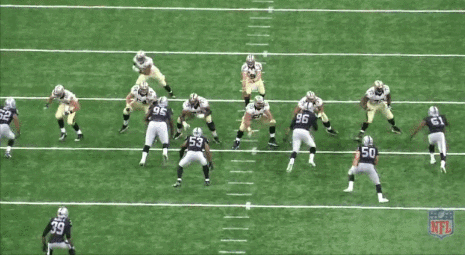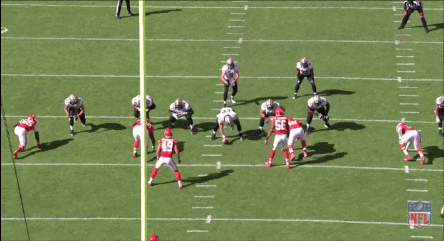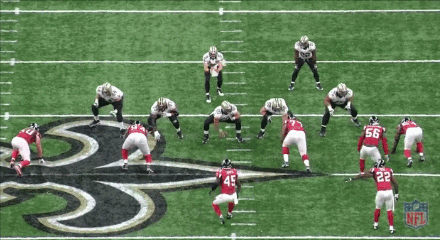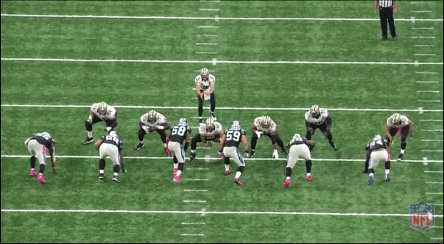 Drew Brees ages like a fine wine, yet while we acknowledge him as one of the game's greatest quarterbacks, we never take time to analyze why he's so special.
Perhaps it's because he's been overshadowed by Peyton Manning, Tom Brady, and Aaron Rodgers for so long, but Brees deserves more respect. In spite of his small size, he offers the smoothest mechanics I've ever seen, combing fast processing with getting the ball out quickly and deadly fast footwork. This all results in one accurate passer.
Like many QBs his age, his arm is declining, but not to the point where he can't throw the ball anymore. He's one of the most efficient passers in NFL history, making him a treat for both stat and film buffs alike.
Pros
-Extremely fast process
-Smooth mechanics
-Deadly footwork
-Accurate
Cons
-Arm strength declining due to old age
4. Tom Brady: New England Patriots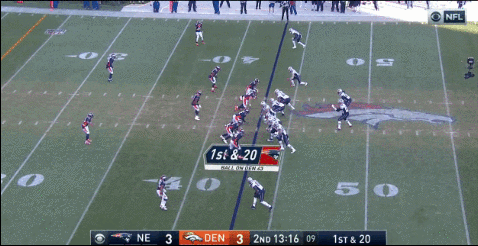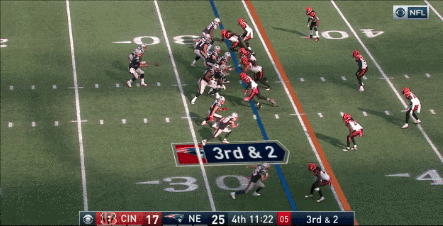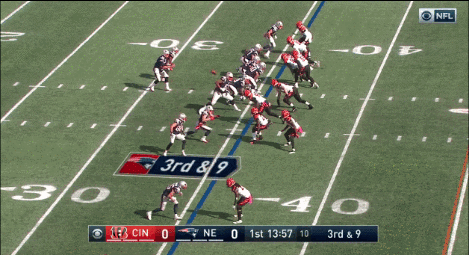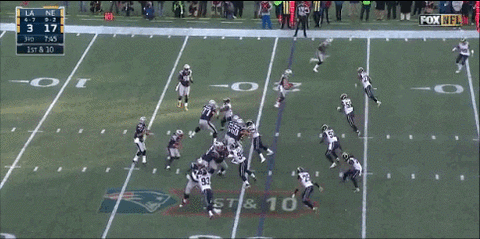 Many people have argued whether Tom Brady makes the Patriots or the Patriots make Tom Brady. His status as a 6th round outlier turned into a 5x Super Bowl champion and 2x MVP have brought this up.
To be honest, it's both. Bill Belichick provides the friendliest QB environment and Brady takes advantage of all his riches, providing very few mistakes while showing top notch pocket movement, accuracy, pre snap reads, and footwork. More of the same from the future Hall of Famer basically.
The only area Brady struggles in is downfield passing, but does it really matter? Both the Patriots offense and Brady are so good they can exploit their team's weaknesses even with those flaws. All in all, Brady provides some of the best QB play you'l ever see, and is arguably the greatest QB of all time.
Pros
-Extremely quick decision making
-Smart pre snap ability
-Excels in the intermediate field
-Great movement and footwork
Cons
-Struggles downfield
3. Cam Newton: Carolina Panthers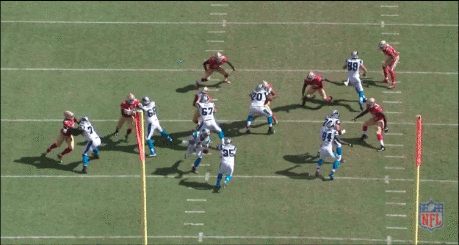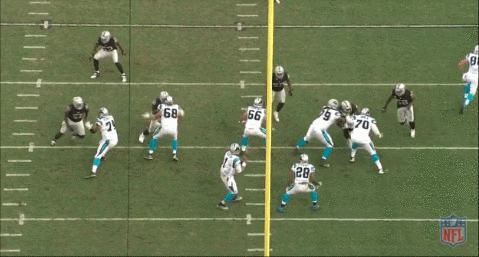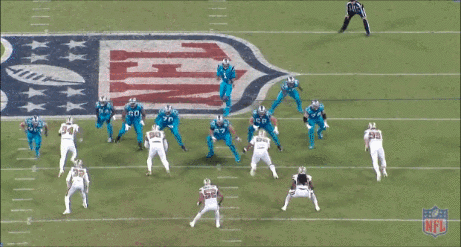 No, this is not a joke. Cam Newton's position at #3 is completely justified. The MVP in 2015, Newton was perceived to have declined severely in 2016.
This isn't true at all. The schedule got tougher and Cam's receivers and offensive line both went back to suffocating him, making the Panthers offense full of blown pass blocking, receiver miscommunications, failed effort, and drops galore.
In spite of this, Newton had a great season in my opinion. His ability to handle condense pockets and his arm trajectory are league standards. It's of a quality you see in few quarterbacks. Although his accuracy has been criticized, it really isn't that bad when you factor in drops and miscommunications.
Cam Newton is a top 5 quarterback in my mind. His 2016 season is much better than anyone will ever give it credit for, but that's why he's this high. He's an otherworldly talent that deserves more recognition for what he's been able to do behind awful supporting casts.
Pros
-Otherworldly arm talent
-Amazing ability to handle condensed pockets
-Dynamic skill set
-Master of downfield passing
Cons
-Accuracy can be erratic
2. Andrew Luck: Indianapolis Colts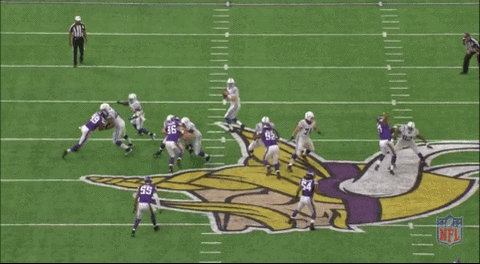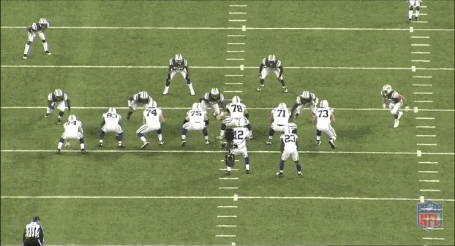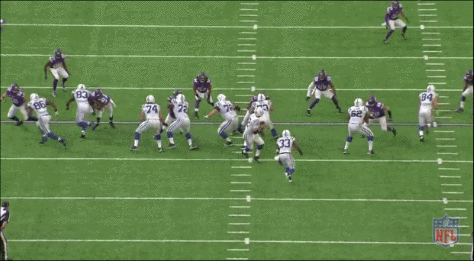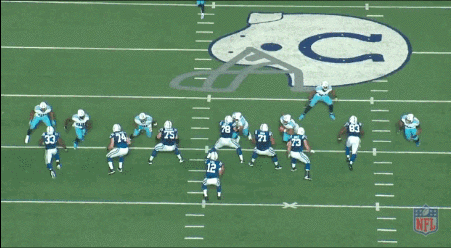 In 2015, Andrew Luck played with a broken body. In 2016, he returned to form as arguably the 2nd best quarterback in the league.
If you're a big Luck guy like I am, there's not much to talk about that we haven't before. Although, he managed to cut down on the dumb mistakes in 2016, improved his pocket patience, and continue to fire with pinpoint accuracy and make outrageous plays.
For such a special talent, you'd think the Colts would be able to take care of him more. The offensive line improved somewhat with the addition of Ryan Kelly, but the coaching has been atrocious and the receivers outside T.Y. Hilton have little experience.
Nevertheless, Luck is one of the best players of our generation, and deserves better from his franchise. And in 2016, he returned to top form, providing an unforgettable season.
Pros
-Outrageous playmaker
-Improved pocket patience
-Less turnovers
-Sharp accuracy all around
-Outstanding under pressure
-Big arm talent
1. Aaron Rodgers: Green Bay Packers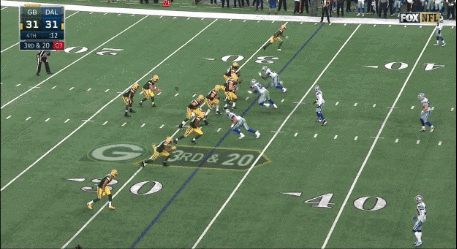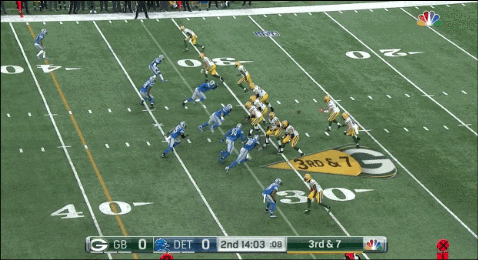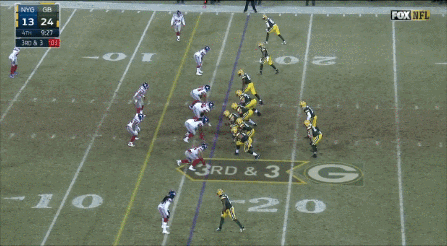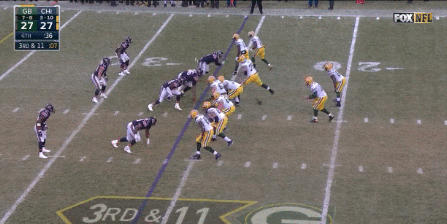 And here it is. The only quarterback you will ever need to watch.
Aaron Rodgers was the true best quarterback of 2016 in my eyes. He's the best one I've ever seen, and the most complete player I've ever witnessed play in the NFL. He was sensational in the first half of 2016, and went on an immortal run in the 2nd half, playing at a level unseen.
Rodgers offers it all. Near flawless pocket patience, accuracy, arm velocity, footwork, processing, play under pressure, composure, care of the football, mobility, and overall intelligence. There just isn't a quarterback like him.
The more I watch Aaron Rodgers play, the more I'm convinced the rest of the NFL is quarterbacked by high schoolers. Players of his quality in ANY sport come once in a lifetime. The fact that we get to watch Rodgers at the top of his game is a gift to sports fans everywhere. Like LeBron James, his impact on the sport is how ahead of everyone else he is.
Aaron Rodgers is the best quarterback in the league, hands down.
Pros
-Everything
Summary
Just to recap all of that.
I know you'll have complaints, but thanks for viewing this article, it is greatly appreciated!