Section A-L                              Section M-R                                 Section S-Z
Welcome to the 2016-17 edition of the Deep Ball Project. For three years and counting, I've researched quarterbacks throwing the long ball, watching thousands of passes to determine which QBs could throw and which could not.
The result is the 2014-15 Deep Ball Project, the 2015-16 Deep Ball Project, and this, the 2016-17 Deep Ball Project (Check out the 2017-18 edition here)
With each new edition, I like to add new features that spice up the articles. For this year's project, I included throws of both 16+ air yards (anything 16 yards or more) and 20+ air yards due to demand. Also, each quarterback now has 3-4 GIFs in each entry illustrating several of their deep throws from 2016.
With that in mind, here are some notes you'll want to keep track of when reading this article.
Notes
-The minimum requirement for a quarterback to be on the Deep Ball Project is to have started at least 8 games. Quarterbacks that played in 8 games but started in less than 8 do not count.
-The following passes were excluded from the Deep Ball Project: 1) passes on plays that resulted in pass interference (except for ones that were declined WITHOUT another penalty existing), 2) passes that were tipped before they reach 16 air yards, 3) passes intentionally thrown away, and 4) passes where there was a miscommunication between the quarterback and the receiver.
-The Chicago Bears are the only team to not have a QB on the list, as it requires a minimum of 8 games started. This is for the best though, as I did not have to deal with the All-22 camera angle Soldier Field provides. Otherwise, every other team qualified.
-The key stat to note is NOT yards or touchdowns, but rather accuracy percentage. Where as completion percentage recognized the percentage of passes completed, accuracy percentage recognizes the amount of passes that were accurate regardless if they were complete or incomplete.
-Ultimately, while accuracy percentage is THE most crucial stat on the Deep Ball Project, the eye test is what matters most. The quality of the misses and makes count when charting.
-The highest graded QBs are generally the ones with the highest accuracy percentage. Vice versa for the lowest graded.
-QBs will be presented by their teams (or the teams they were on in 2016), the charts signifying their stats and grade, where their accuracy ranked, and a brief summary of their season. At the end of Part 3 (section S-Z), I will reveal the overall charts and the best deep passer of 2016.
With that said, after months of research, charts, and grading, I am ready to present a combination of 2,494 downfield passes, 114 GIFs, and nearly 6,000 words of writing into one 3-part article. Or, in other words, The 2016-17 Deep Ball Project.
So let's get this started. This is section A through L (going by last name) of the 2016-17 Deep Ball Project. To get to parts 2 and 3, click on Section M-R (part 2) and Section S-Z (part 3).
Blake Bortles (Jacksonville Jaguars)
Accuracy Percentage On 16+ Throws: 33.0% (30th)
Accuracy Percentage on 20+ Throws: 27.7% (29th)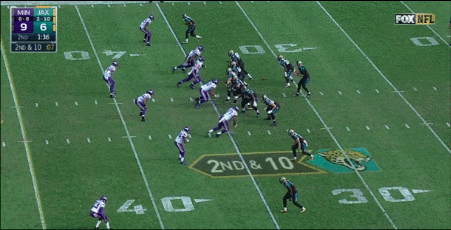 We start off the 2016-17 Deep Ball Project at the absolute lowest.
There's bad, there's really bad, and then there's Blake Bortles. Usually the lowest grade I give is an F, and that's because the worst QBs at least have some good throws. Bortles found a way to bypass that and is the first quarterback to receive an F- in the history of the Deep Ball Project.
You have to try to be as bad as Bortles was. The throwing motion was completely broken and passes arrived late in the process. The passes themselves were often nowhere near the same area code as the intended receiver. The pocket movement and process went straight down the toilet.
So was there anything to like about Bortles' 2016 season? Who cares? It was astounding seeing how badly Bortles could miss his targets. It's like a Playstation controller with a broken analog stick. The difference is it costs a lot less to fix the Playstation controller and it can actually be done. 
In conclusion, Blake Bortles managed to find a way to lower expectations for how badly a downfield passer can **** **** up. The result was a season that was less bad and more hysterical.
FINAL GRADE: F-
Sam Bradford (Minnesota Vikings)
Accuracy Percentage On 16+ Throws: 66.7% (1st)
Accuracy Percentage on 20+ Throws: 59.1% (3rd)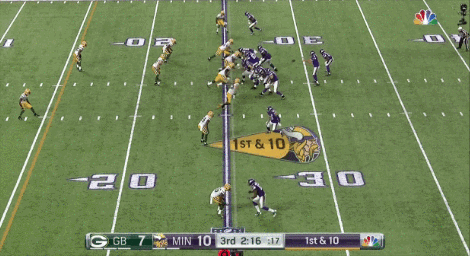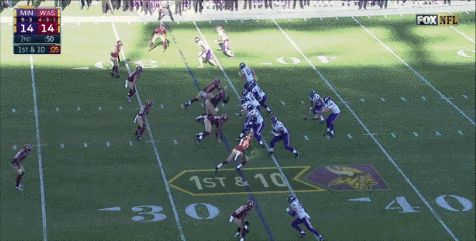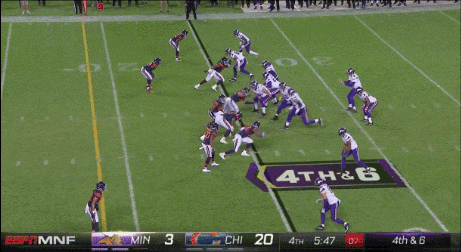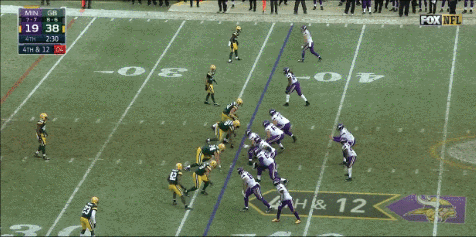 When the Vikings traded for Sam Bradford to backup the injured Teddy Bridgewater before the 2016 season began, it was met with a polarized reception. The tide of that changed when the Vikings started 5-0, but came back when they finished the season 8-8, with much of the criticism coming at the front office for trading for Bradford.
All things considered, however, you just may be surprised by Bradford's downfield passing. His reputation is that of a short passer, but that's unearned. Playing behind the worst offensive line in the league, little time is given for Bradford to develop his reads or the receivers to progress on their routes, leading to missed opportunities and sacks.
But when Bradford was able to release the ball, he did it with extreme efficiency. If you're aware of my past work, you'll know Bradford was graded highly in the 2015-16 DBP. Usually, there's nowhere to go but down, but Bradford found a way to go up, further increasing his accuracy with tight, precise downfield bombs hitting receivers in stride and away from defenders. He finished with the highest overall downfield accuracy in 2016, with 66.7% of his passes being accurate.
Bradford's downfield passing isn't just underrated, good, very good, really good, or great. It's sensational. Look for yourself and see a quarterback with tremendous deep passing ability.
FINAL GRADE: A+
Tom Brady (New England Patriots)
Accuracy Percentage On 16+ Throws: 51.5% (16th)
Accuracy Percentage on 20+ Throws: 44.7% (18th)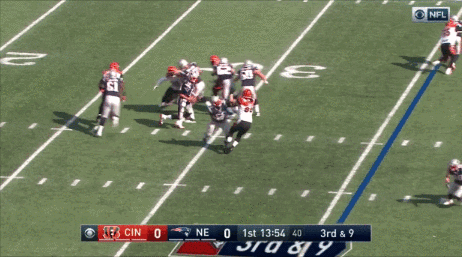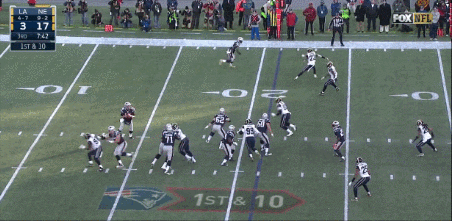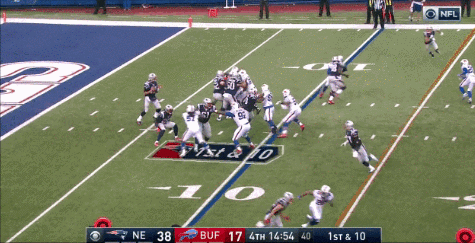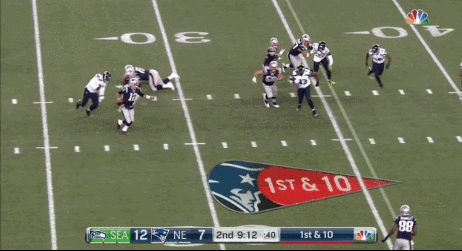 Tom Brady has never been a great downfield passer, but in 2016 he showed a bit of improvement.
There were more passes made in stride than what was shown in previous years. This consistency allowed Brady to throw for 9 touchdowns as opposed to one interception. However, compared to his peers, Brady just isn't as good. The accuracy just isn't consistently there in comparison, so he pales on that front.
Brady didn't do enough to establish himself as a downfield passer, but as a future HOF QB, and perhaps the most accomplished passer ever, it doesn't really matter.
FINAL GRADE: C
Drew Brees (New Orleans Saints)
Accuracy Percentage On 16+ Throws: 61.9% (5th)
Accuracy Percentage on 20+ Throws: 56.3% (6th)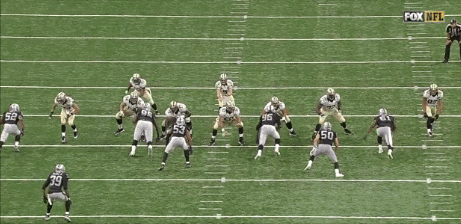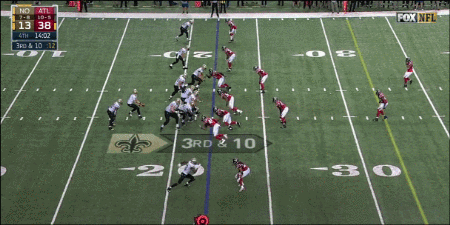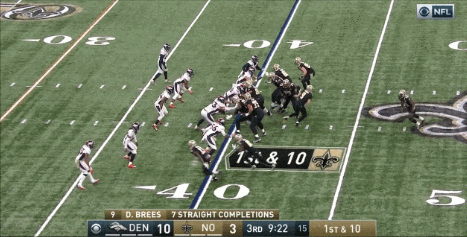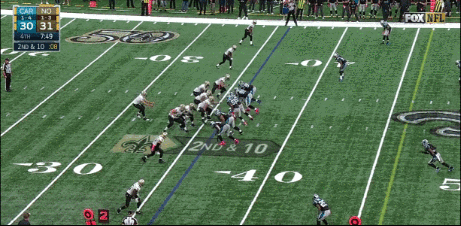 After taking a slight detour in 2015, Drew Brees rebounded his game with another excellent deep passing season in 2016.
Playing with the fastest and smoothest mechanics is a luxury for a top quarterback, and it helps make Brees' accuracy that much easier. 5th in overall downfield accuracy, he consistently put excellent placement on the ball regardless if his receivers caught it or dropped it.
The future Hall of Famer is still a top 5 quarterback in my eyes. Where as 2015 was a quality year, it still felt like a step down. Brees made amends in 2016 and delivered the goods on the deep ball.
He may be a small quarterback, but in 2016 Drew Brees was constantly making big plays.
FINAL GRADE: A
Derek Carr (Oakland Raiders)
Accuracy Percentage On 16+ Throws: 64.3% (3rd)
Accuracy Percentage on 20+ Throws: 62.9% (1st)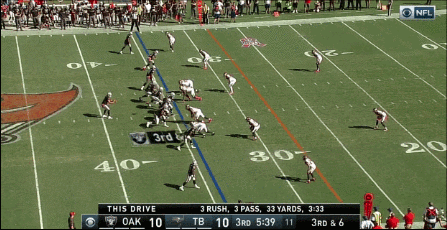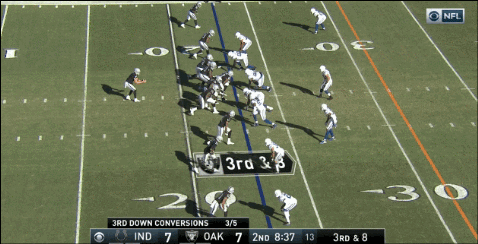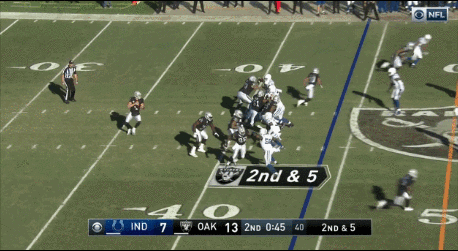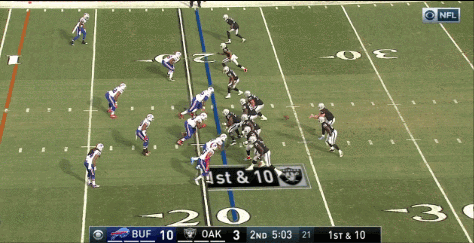 Derek Carr has come a long way.
2015 was an improvement over 2014, but a 2nd half decline kept Carr from competing with the grades of the elite QBs. In 2016, he stepped up his consistency and gave one of the best deep ball performances of the year.
We're talking consistent placement and terrific arm talent. Carr finished 3rd in overall accuracy (64.3%) and finished first in accuracy on throws of 20+ air yards (62.9%). His success on the deep ball was a primary reason why he's been able to cement his status as the Raiders' franchise QB.
Only a few poor throws kept Derek Carr from reaching an A+. If his downfield passing is an indication, this is the beginning of great things to come. The Fresno State alumni has become a good QB in the NFL with a master touch on the downfield bomb.
FINAL GRADE: A
Kirk Cousins (Washington Redskins)
Accuracy Percentage On 16+ Throws: 48.4% (19th)
Accuracy Percentage on 20+ Throws: 43.2% (20th)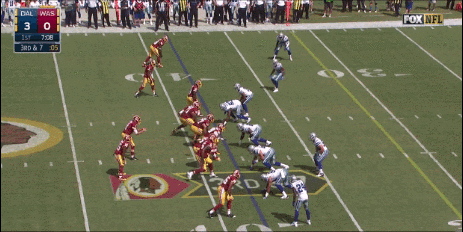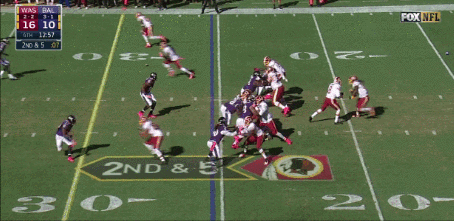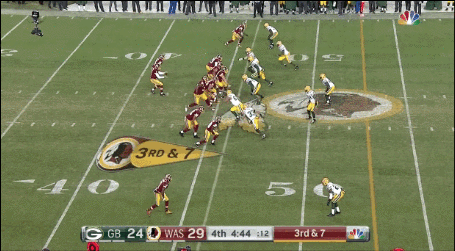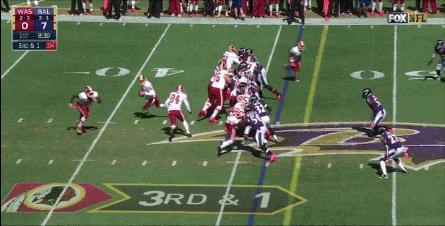 Kirk Cousins had great downfield stats in 2016, but the overall eye test was a different story.
The quality was certainly a step up from 2015, with several nice throws that led to touchdowns. Cousins was able to lead 2016 in 20+ yards as well.
But even then, there's just too many bad throws and misses for the deep ball season not to reek of mediocrity. Despite playing with DeSean Jackson, Jamison Crowder, Pierre Garçon and Jordan Reed, Cousins still managed to overthrow his set of toys without providing routine accuracy.
So really, if you like stats, you'll like Kirk Cousins' 2016 season. If you like the eye test, you'll probably be underwhelmed like I was. Take what you will from his season.
FINAL GRADE: C
Andy Dalton (Cincinnati Bengals)
Accuracy Percentage On 16+ Throws: 44.7% (23rd)
Accuracy Percentage on 20+ Throws: 39.7% (24th)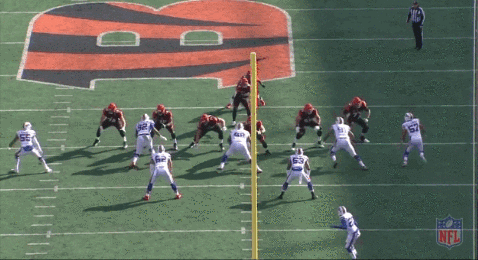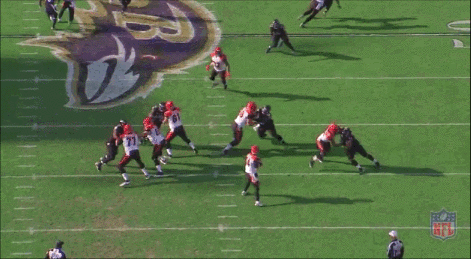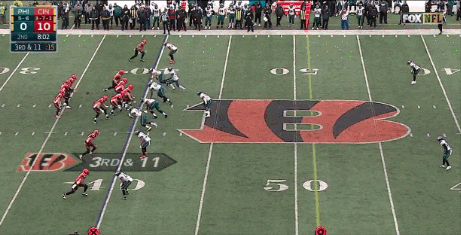 Remember when Andy Dalton broke out in 2015? Good times.
Actually, I never thought Dalton broke out so much as benefit from an amazing receiving group. With AJ Green and Tyler Eifert hurt, Hue Jackson, Marvin Jones, and Mohamad Sanu gone, Dalton was who we thought he was in 2016; a step below mediocre.
There are some good stretches of deep passes, but the overall quality is vintage Dalton; missing open receivers and forcing the passes that are caught to be hard to catch.
I don't have anything else to say. Dalton's 2016 season was just there.
FINAL GRADE: C-
Ryan Fitzpatrick (New York Jets, now a free agent)
Accuracy Percentage On 16+ Throws: 47.5% (21st)
Accuracy Percentage on 20+ Throws: 40.8% (22nd)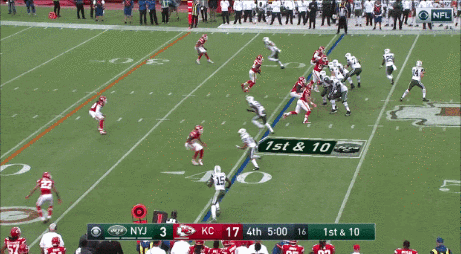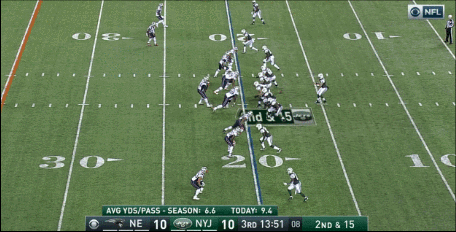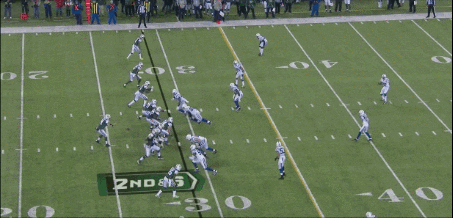 By throwing for more than 30 touchdowns in 2015, Ryan Fitzpatrick created the greatest scam in the NFL since, well, Ryan Fitzpatrick. Despite that fact, he sucked in 2015, and he sucked in 2016.
The accuracy percentage is a bit misleading, since a majority of Fitzpatrick's completions were on easy throws. The misses, on the other hand, were a special kind of bad, and every bit as deliciously bad as you'd imagine.
I don't even care that he managed to grade a bit better than his 2015 season, it's still Ryan Fitzpatrick, and I feel like moving on. Next.
FINAL GRADE: D-
Joe Flacco (Baltimore Ravens)
Accuracy Percentage On 16+ Throws: 36.0% (29th)
Accuracy Percentage on 20+ Throws: 26.3% (30th)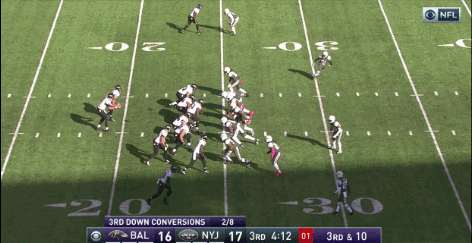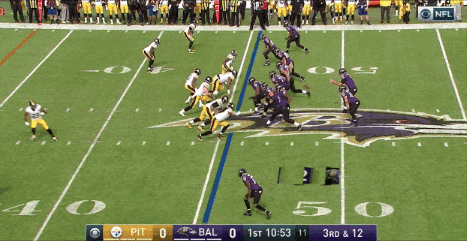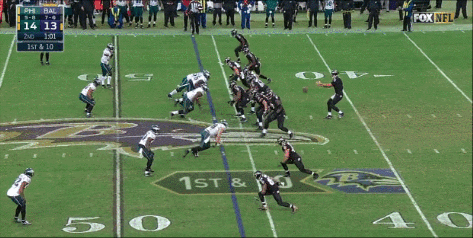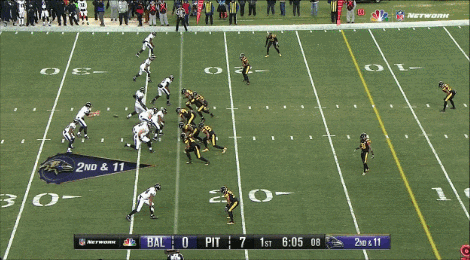 How can you say Joe Flacco is elite if he wasn't close to being average for the last 2 years?
Let's talk about 2016. Flacco was easily one of the worst quarterbacks in the league last year. Come to think of it, he's been one of the worst quarterbacks since after he won Super Bowl MVP. He's just given up on his mechanics, accuracy, and train of thought in the pocket. The result is a careless mess.
Ranking in the bottom 3 in accuracy on both 16+ and 20+ throws while serving up plenty of turnovers and dropped picks, it's a shame Joe Flacco's level of badness never gets talked about, because it makes for great conversation. This is a guy that has gotten passes with being bad for a while, and it's about time we started talking about it.
Only the presence of Blake Bortles and some good throws managed to save Flacco from grading out with an F-. If you had never watched him play before 2013, you'd probably wonder how he has a Super Bowl ring too.
FINAL GRADE: F
Colin Kaepernick (San Francisco 49ers)
Accuracy Percentage On 16+ Throws: 43.8% (25th)
Accuracy Percentage on 20+ Throws: 35.5% (27th)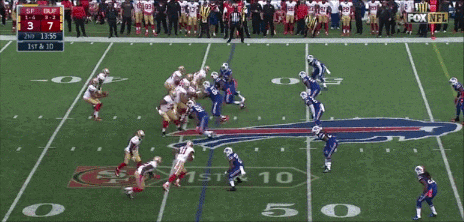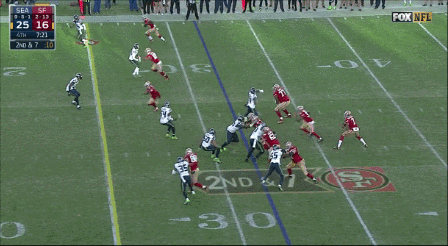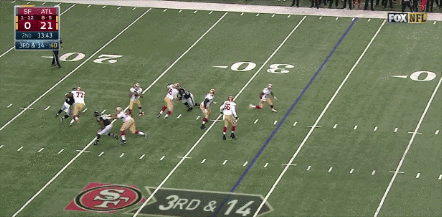 While no masterpiece, Colin Kaepernick's 2016 season had some good stuff. I thought his overall season was good, though his deep ball season was a bit sub-par.
This is the kind of season where I don't have much to say, but while the accuracy sucked, the completions were really damn good. That's why despite the low accuracy rankings, Kaepernick is at a D+ grade. There are some really good stretches of pocket movement and mobility that remind me of 2012 Kaepernick, but also moments where his receivers, bad as they are, bailed him out on accuracy.
Like I said, it's not great, but there are some throws that are worth looking at, and by God, Colin Kaepernick needs a job.
FINAL GRADE: D+
Case Keenum (Los Angeles Rams)
Accuracy Percentage On 16+ Throws: 52.4% (13th)
Accuracy Percentage on 20+ Throws: 46.7% (13th)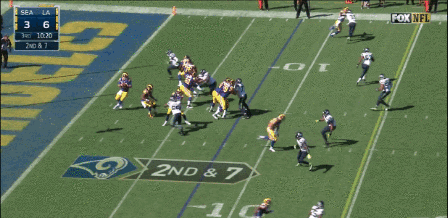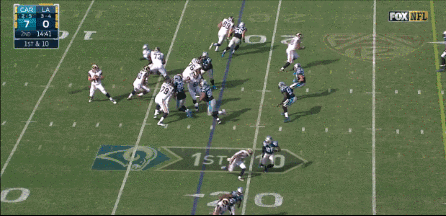 After experiencing Case Keenum's deep throws in 2016, I entered a state of shock, like in the movie Amadeus.
This was a bad quarterback making good throws. This was a bad quarterback with the 13th most accurate overall deep ball and the 13th highest accuracy percentage on 20+ throws. Why him, though? Why not better passers like Tom Brady or Marcus Mariota? Why was Case Keenum so blessed?
Sure, there's some trash, but I just couldn't believe what I was seeing. Nothing was painful, and I actually enjoyed what I was seeing. Not great, but not bad either. And now that you've looked at this entry, you'll be just as confused as I am.
FINAL GRADE: C+
Cody Kessler (Cleveland Browns)
Accuracy Percentage On 16+ Throws: 50.0% (18th)
Accuracy Percentage on 20+ Throws: 40.0% (23rd)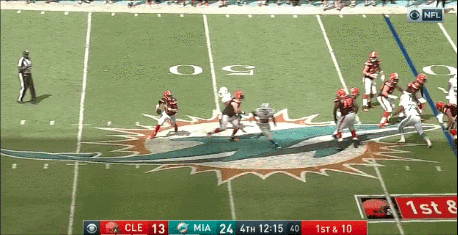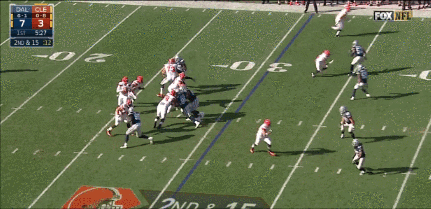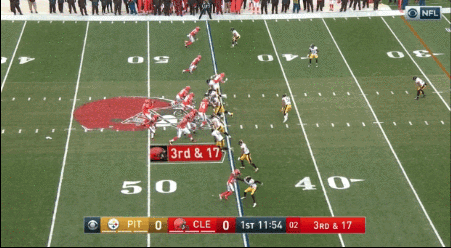 Cody Kessler is interesting. He's not a good quarterback, but he might be a good backup.
In his first season, the Cleveland Browns QB actually faired well in deep passing compared to previous QBs, though when those QBs were Brian Hoyer (2014) and Josh McCown (2015) toddlers could look pretty favorable too. There's a couple of great play extensions, but the overall tape is limited and meh in general.
There's not much else for me to talk about, so this is a season that  just serves its purpose and not much else.
FINAL GRADE: C-
Andrew Luck (Indianapolis Colts)
Accuracy Percentage On 16+ Throws: 66.3% (2nd)
Accuracy Percentage on 20+ Throws: 57.4% (5th)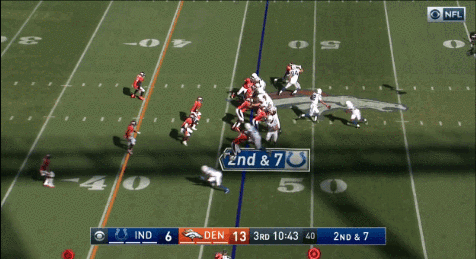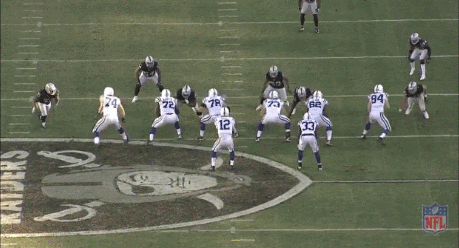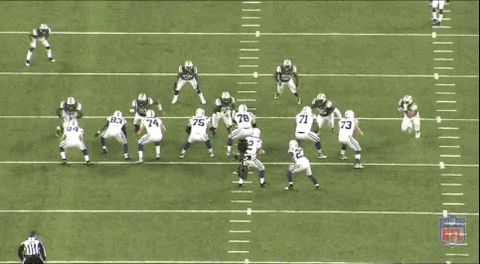 After missing the 2015-16 Deep Ball Project due to injuries, Andrew Luck rebounded in a big way, bigger than I had given him credit for.
Andrew Luck has always been a great quarterback, but in 2016 he took his game to a new level, minimizing mistakes while making more jaw dropping plays than ever before. His overall accuracy of 66.3% was only ranked 2nd to Sam Bradford, and this came despite playing with poor coaching and a weak (though slightly improved) offensive line.
What Luck's been able to do in 2016 was astounding. He was legitimately bad in 2015, but made sure that season was an outlier for good, delivering top notch passes upon top notch passes, often making his next throw his best one.
With yards and touchdowns galore, and supreme accuracy, Andrew Luck's 2016 season was an otherworldly one.
FINAL GRADE: A+
Section A-L                                     Section M-R                                   Section S-Z